Works Great On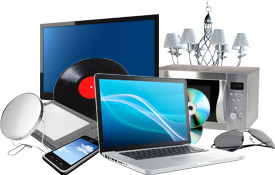 eScreen works great on so many of your favorite gadgets! Designed for LCD and Plasma TV's, Computer Monitors, Laptops, iPads / iPods, Touch Panel Displays, Mobile Phones, Car Navigation Systems, and other technology surfaces, it also works great on many other glass and optic surfaces including eyeglasses, sunglasses, interior glass in cars, and more! Of course eScreen is useful around the house too as it works great on household appliances, kitchen and bathroom surfaces, and more!
See below for a list of just some of the products that eScreen works great on.
Click on selected items to view our online "How To Guides" for protecting your favorite gadgets with eScreen.
Camera Lenses

Car Dashboards
Chandeliers

Desktop Computers

eBook Readers / Kindles
Glass Aquariums/Terrariums
Glass Surfaces

Optical & Vinyl Discs
Ovens (exterior)

Refrigerators (exterior)
Windows


|

|

Share